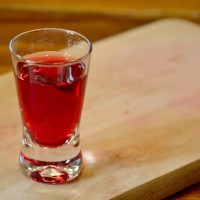 As a young, single female this makes me feel safer bar-hopping in Springfield!
I've heard of "angel shots" having success in big cities across the U.S., but you may have recently heard that this precautionary measure has come to Springfield!
So….what is an angel shot?
Well, I was out watching the big game the other night at Marty's Sports Bar and in the ladies room I noticed a sign posted. Something along the lines of: if you're on a date gone wrong or you feel uncomfortable, head to the bar and order an angel shot and the folks behind the bar will quickly (and discretely) order you a safe ride home.
What a concept, right? Especially in this age of online dating and Tinders and whatnot.
I don't know about you, but I was super excited to hear this concept was now in use in Springfield! Around 10 area bars participate in the angel shot code, including Marty's and Dublin's Pass.
What's also great is that staff at participating bars have been trained to recognize signs of harassment and unwanted attention.
As a woman, you can never be too careful. Think of the bizarre Mischa Barton incident that happened over her birthday!
Have you or someone you know had success with the angel shot?
-Lauren