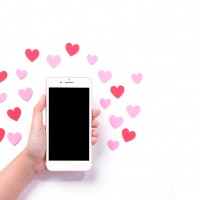 Can't stand jeggings? Hate black olives? This app is for you!
We all have our "things", right?
For example, it drives me crazy when people leave time remaining on the microwave. I must go over and clear it. It also drives me crazy when people don't use their turn signals. And I'm sure I'm not alone in this struggle!
That's why financier-turned-app developer Brendan Alper created "Hater".
Now you can find the love of your life based on your mutual hatred of things!
According to their website Hater is, "The first dating app that matches people on the things they hate."
Using factors like location, plus of course your mutual hatred of 3,000 topics ranging from selfies to Vladimir Putin, Hater will match you with someone who also can't stand the same things as you!
That way you can fall in love over your shared hatred of skinny jeans, or vapers, or…whatever it is that you both can't stand.
The perfect dating app for a pessimist like myself!
And no, I'm not bitter about alone on Valentine's Day at all.
-Lauren