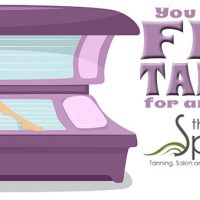 Tired of being pale? You could win FREE TANNING for a year from The Spa in Nixa! Just text BRONZE to 68255 to enter to win. ALSO, show your bounceback text at The Spa to receive buy one
You + a friend can EACH win $100 CASH! Names start getting called on air on March 27th. Activate you + your friend's name here!
Text DUBLINS followed by the #1 song of The Dublin's Pass Weekend Top 10, to 68255, to win a Dublin's Pass gift card from 92-9 The Beat!