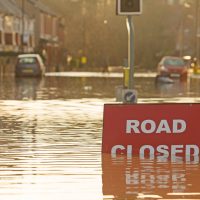 If you would like to donate money to the Convoy you can click here to visit the site.  Or you can text Convoy to 50555 to put a $10 donation on the cell phone bill.
If you are wanting to Donate a Hygiene Kit this is what they are looking for.
1 hand towel
1 bar of soap (regular size)
1 toothbrush
1 toothpaste (6 oz/regular size)
1 shampoo (travel size/3.5oz)
1 comb
1 stick deodorant
Assembling Directions:
Place all items in a gallon zip lock bag and seal. Please use packing tape to secure the lid of the shampoo.
Important Notes:
All items must be new.
Please do not include money or personal notes.
Please do not send partial kits.
Completed hygiene kits should be delivered between 11am-7pm, 7 days a week at 330 S. Patterson Ave. Someone will be accepting the kits outside the gates of the warehouse. Please do not take the kits into our warehouse or building. Please leave them with the person at the collection tent and truck.
Individual items will not be accepted, only completed hygiene kits.