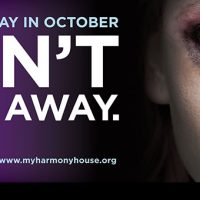 Harmony House is Springfield's only domestic violence shelter and the largest in the state of Missouri.
On October 27th, take the "iCare" pledge by wearing a symbolic black eye to raise awareness of the domestic violence problem in our community and raising funds for survivors of domestic violence. Visit www.myharmonyhouse.org/iCare to sign up to make a difference.
YOU can help save lives with Harmony House and 92.9 The Beat.