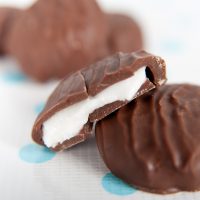 There's no better start to your day than finding out were getting a new food! At least that's how it is for me!
Oreo just rolled out three new flavors and these sound great for summer! Cherry cola, Kettle corn and Piña colada.
The Cherry Cola Oreos have a cherry-cola-flavored creme filling with little popping candies…. the Pina Colada Oreos have a coconut and pineapple flavored creme and the kettle corn Oreos will have a buttery kettle corn taste with little puffed pieces in them.
you can also vote on your favorite on their website!