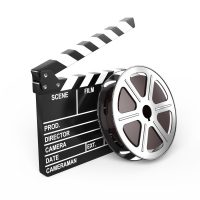 Government shutdown got you down? Catch a free movie at the Alamo Drafthouse!
This whole government shutdown thing is really screwing things up and screwing people over, to say the least!
TSA and travel, the folks over at the Fed Med…
That's gotta be devastating.
Alamo Drafthouse is just the coolest! They're currently offering free movie tickets to federal workers affected by the shutdown.
Beginning this Monday, the 14th, all federal employees will be eligible for one free movie ticket per day with a photo ID.
The offer is good Mondays through Thursdays throughout the month of January.
The tickets will be honored for any new or current release matinee movies (before 6 p.m.) but not special events. Read the fine print here.