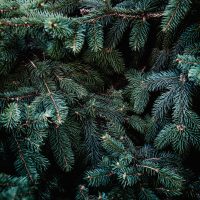 Have YOU gotten your tree yet? You might want to hurry!
Experts expect there will be a  Christmas tree shortage once again and it will drive prices up.
The dry, hot summers of 2017 and 2018  devastated lots of young trees in Oregon and North Carolina, and here in Missouri heavy rains damaged the tree supply.
The shortage could also be connected to the 2008 recession, as people bought fewer trees, which in turn meant farmers planted few trees for the coming years.
Also, tree demand is peaking this year with Thanksgiving and Christmas happening closer together.
Still, you shouldn't have an issue finding a tree this year if you really want a REAL one.
When it comes to your Christmas tree do you prefer real or fake?
-Lauren