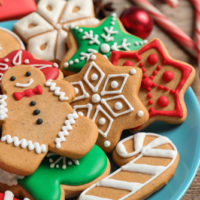 Reynolds, yes the kitchen wrap people, are looking for some new cookie recipes!
The Cookie Connoisseur will author five cookie recipes to be featured in Reynolds' 21-day Cookie Countdown to 2021.
Bakers interested in the position, which pays $5,000, will be asked to submit a recipe that includes "an unexpected or wacky ingredient."
Submit your recipe here by December 8, 2020.