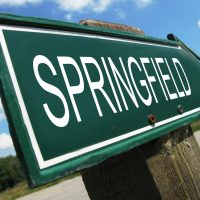 Some exciting news here in The Ozarks as several new businesses search for their next home.
I told you The Ozarks were poppin'!
Cellphone retailer Russell Cellular just announced plans to build a 40,000 square-foot corporate headquarters facility in Battlefield.
The new facility will add up to 135 new jobs.
Up at Glenstone and Kearney they just broke ground for the new Glendalough Convention Center attached to the Doubletree.
Gonna be a new state of the art conference center and help give a face lift to the Kearney street corridor.
Not only that, looks like CarMax is eyeing its first Springfield location up at 65 and Cherry.
I wonder how many new jobs that would create?
Everything is coming up Ozarks, I'm tellin' ya!
Now if we could only get a second Target location that'd be great…..
-Lauren