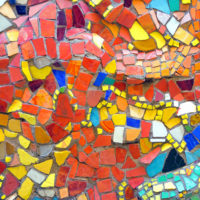 The new project is expected to be completed before Halloween.
If you didn't already know, Commercial Street a.k.a. C-Street is one of the hidden gems of Springfield!
Just north of downtown, C-Street has some of our favorite eateries and shops, and now it will have one of our favorite pieces of art.
Work on a new mosaic detailing the history of one of the oldest stretches of town is set to begin this week.
Project director Christine Schilling says, "The project will have a 100 foot stretch of mosaic tiles telling a story of C-Street…Along with greenery, benches and extra lighting leading up to the parking lots."
We can't wait to see the finished project!