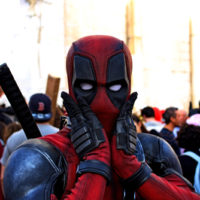 Here's who's writing it and when it will start filming:
Marvel Studios president Kevin Feige has confirmed Deadpool 3. Ryan Reynolds is working on the script as we speak!
The Deadpool franchise was previously owned by Fox but when Disney recently purchased Fox the franchise's future was up in the air.
Now the president has not only confirmed the news, he's told us it's rating and when it will be filming.
Deadpool 3 will carry on its R-rating but it won't start filming until 2022. Not only that, because of this Disney buyout, Deadpool will now be part of the Marvel Cinematic Universe (MCU) in a loose sort of way.
Exciting news!