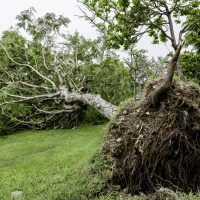 If you're like us and you've got some limbs, leaves and other debris littering you yard after Monday's storm- here's where you can take that yardwaste!
Springfield's Environmental Services Department manages three drop-off recycling centers that accept leaves, sticks and other yardwaste.
This service is free for residents of Springfield and Greene County, but donations are encouraged.
If you've got larger limbs you can take them to the City's Yardwaste Recycling Center on S Farm Road 119.
Details here.