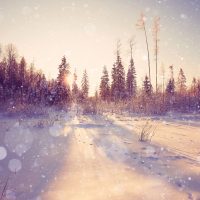 Does anyone really trust the Farmer's Almanac?
I'm from Michigan and I hate the cold.
I'm looking forward to a milder winter here in SpringMO, but not according to the Farmer's Almanac.
The almanac predicts a colder-than-normal winter for the East and Central part of the country and at least five winter storms in the Northeast.
COOL.
Expect wet weather for the South and drier-than-normal conditions are expected for the West.
I don't have much experience with the Farmer's Almanac  besides knowing that it exists.
Does anyone in your family take it seriously? I know some family members swear by it.
Or is it basically an old wives' tale?
I'd be more inclined to believe the Almanac's forecast if it were a weather report I actually wanted to hear!!
Either way, #WinterIsComing.