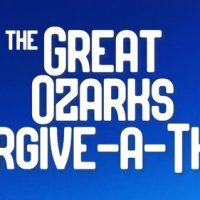 What if we could all join together to eradicate $2.7 million in medical debt in the Ozarks, by raising $27,00?
We can! And we'll do it together! We're calling it The Great Ozarks Forgiveathon! The Mystery Hour has partnered with an incredible organization, RIP Medical Debt to eradicate medical debt in the Ozarks in four easy steps!
1) We raise the money and it goes to RIP Medical Debt.
2) RIP Medical Debt purchases the medical debt from a collections agency.
3) They forgive the debt immediately. Poof. Gone.
4) The recipients receive a letter in the mail saying that their debt is forgiven.
For more info about it, go to: www.themysteryhour.com/forgiveathon
We will eliminate debt in these counties:
GREENE
POLK
DALLAS
WEBSTER
CHRISTIAN
DADE
LAWRENCE
BARRY
MCDONALD
NEWTON
JASPER
BARTON
VERNON
CHRISTIAN
STONE