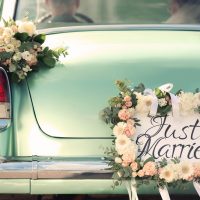 Did you hear the news? We've got a wedding here in the Ozarks!
It's been announced that Gypsy Rose Blanchard is engaged!
Yes the 27 year old woman currently behind bars for arranging her mother's death, Gypsy is currently engaged to a man that she's been dating for a year and a half reportedly.
They met in the Chillicothe Correctional Center.
A screenwriter who is working on Gypsy TV show confirmed the news and says that gypsy's family even approves of the relationship!
I guess this new beau of Gypsy's has been in to visit her several times and even plans to meet her family so this is the real deal.
I wonder if this will eventually make it into that Gypsy show on Hulu, The Act, have you seen it yet?
I've heard some…not great things about it. I'm sure being from Springfield it's easy to spot the differences.
Folks say it's really over dramatized and people are really critical of the accents. I remember that being a complaint with Ozark on Netflix too.
People think we all have a heavy southern accent down here and that is not the case!
No date has been set yet for Gypsy's wedding but congratulations?