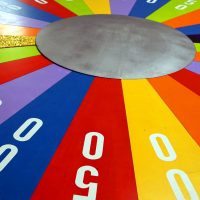 One of Springfield's favorite hometown boys turns 94 today!
No, Bob Barker isn't dead. That's a hoax!
The former Springfield resident and host of The Price is Right celebrates another birthday today.
Now, you know my love of The Price is Right runs deep. It sends me back to being home sick from school and the only good thing on during the day is the classic game show.
Bob Barker was born in Washington state, but moved to Springfield when he was eight years old. While in Springfield, Barker graduated from Central High School and Drury.
Maybe I'll take a little drive up to Bob Barker Blvd. just to pay tribute to my idol.
Happy Birthday, Bob!
-Lauren