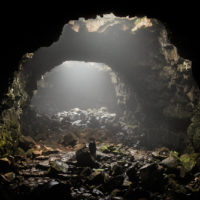 Hotels.com is offering a unique stay just in time for the election!
This election has taken so much out of us and it hasn't even happened yet!
If you'd like to hide under a rock until after the election is over you can do that—literally.
Hotels.com is offering a stay in an off-the-grid, man-made cave 50 feet underground in New Mexico, you can stay there from November 2nd-7th.
Hotels.com says political fatigue is real regardless of the year or election. Who knows what else 2020 has in store for us, this is a way for so individuals to relax, recharge and recover!
Staying at the one of a kind property costs just $5 per night, however, the booking will be on a first come first served basis.
The booking page will go life at 8 a.m. central time tomorrow, October 9th.
If we suddenly go missing around election time, you know where to find us– under a rock!