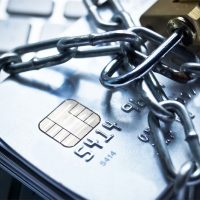 Hy-vee says malware is to blame for the August 2019 data breach.
So I got a letter from my bank over the weekend informing me I was one of the lucky ones affected by the Hy-vee data breach that was recently announced.
So now my card is going to be closed on the 10th!  Which is just perfect timing, not like I've got my sisters' wedding coming up in a couple weeks, I'm gonna need that card!!
Hy-vee just determined that it was some malware that caused the breach this summer, however they're thinking the breach goes as far back as late last year.
This was if you used your card at Hy-vee's pay at the pump fuel stations, not if you used your card in store.
Hv-yee didn't say just how many customers had been affected but what this malware would do is store your information like card number and cardholder name, expiration date…you know, all the important stuff!
Hy-vee is still conducting an investigation and you will be notified, like I was, if you were affected by the breach.
Still though, if you got gas at Hy-vee within the last year, pay attention to your bank statements- which you should anyway!
More details here.