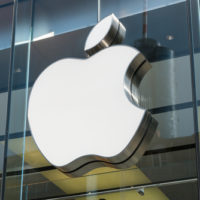 This is cool and also a little freaky….
Car maker Hyundai and Apple have reportedly been in talks about electric cars.
The two plan to sign a new partnership for self-driving cars and they plan to do this by March.
Production would start at Kia's factory that they have in Georgia, with the expectation of having 100,000 electric vehicles rolling off the line as soon as 2024. They could even have a beta tester car as soon as 2022!
And because it's Apple, you know it's going to be a cool car.
I guess they've got all this high tech battery knowledge that they've been keeping to themselves, so it's really supposed to revolutionize electric cars.
There's no certainty that Apple will release a car, these are just rumors at this point. But you've got tech giants like Tesla and Google out there making cars, why not Apple!
They've already got their car stereos, Apple Car Play so why not just make the whole car?!
What a time to be alive!