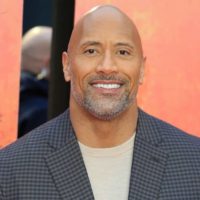 Disney's fantasy adventure film "Jungle Cruise" was the No. 1 movie at the North American box office with a three-day estimate of 34.18 million U.S. dollars in its opening weekend. The film also earned 30 million dollars worldwide in Disney Plus Premier Access. Disney+ subscribers in the United States have the option to pay an additional, one-time 29.99 dollars fee to watch the film.
Coming in at No. 2 is The Green Knight with $6.8 million, followed by Old at No. 3 with $6.7 million, Black Widow at No. 4 with $6.4 million and Stillwater at No. 5 with $5.1 million.
Directed by Jaume Collet-Serra, "Jungle Cruise" stars Dwayne Johnson and Emily Blunt and follows a wisecracking skipper and an intrepid researcher on a quest to discover an ancient healing tree deep in the heart of the Amazon jungle. The film is inspired by Disney's theme park attraction of the same name. At the international box office, the film brought in 27.6 million dollars from 47 markets.
Editorial credit: Cubankite / Shutterstock.com