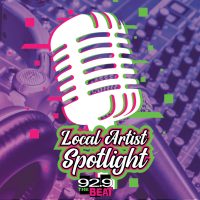 Welcome to the Covid-19 edition of the LAS! We love music (DUH!) and want to feature different local artists that you need to know about because SpringMO is FULL of amazing talent! This time, we're featuring Kayoss!!!
Q: Kayoss, Thanks for taking the time to chat with me…How would you describe yourself and your music?
A: I'd describe myself and my music pretty much the same, I'm a very relaxed guy and i tend to put that vibe
back out into my music, however I have been a hardcore hip hop fan since a child so the "sport" of rapping
has always had an impact on me. I love how artists can use wordplay to tell a full story, or flip words around
to fit into situations where they normally wouldn't. So I try to be experimental with my music because i'm influenced
by so many sub-genres of rap itself, over the last 20 years it's evolved into much more than simply rhyming words.
That is something I can appreciate
Q: So are you from the Springfield area?
A: I am not from Springfield, I grew up in Sparta Missouri. A very small town with little hip hop influence
But i was born in Springfield, Tennessee.
I moved to Springfield Missouri at the age of 18 and started making music right before i turned 21
Q: Do you do covers and originals? Which is your favorite?
A: When i first started i would try to do some remixes to get my name out there more
but after focusing on writing my own songs and growing my skills I have strayed away from that path.
Q: What's your favorite thing about Springfield?
A: My favorite thing about Springfield is the music scene honestly, I miss it so much since covid. All of the artists, venues
and people have made me feel like i've lived here forever. I can't count how many memories i've made at
The Outland Ballroom
Q: What is one totally random fun fact about yourself…it can be anything!
A: Totally random fact is I am 6'6 so i'm usually taller than most people I meet.
Q: Where can people find out more about you / listen?
A: My music is on every streaming platform Spotify, apple music, tidal, Youtube, Pandora
and more! Just look up "Kayoss" except for youtube which is Kayoss417
Check out the latest from Kayoss here: OUT SEPTEMBER 14TH ON ALL PLATFORMS!!!!