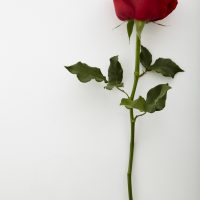 Dickerson Park Zoo's giraffe Mili literally stuck her neck out for love this week.
On Sunday, zookeepers hung a lanyard around Mili's long neck with an engagement ring attached!!! The woman went to feed the giraffe and saw the ring! That's when her man got down on one knee to pop the question!!!
AHH- so cute!! Congrats Cody Hall and Makayla Blakey.