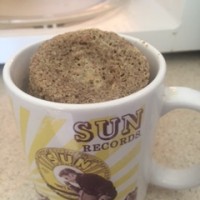 By: Dawn McClain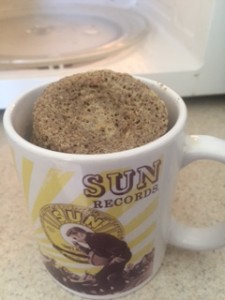 I live dangerously close to Starbucks on Glenstone, and I love their muffins. I am pretty carb hungry lately since I'm doing Atkins. If you are dying for a muffin, here is a flax seed muffin that has very low carbs and you can still stay in induction phase!
• ¼ cup milled flaxseed
• 1 teaspoon baking powder
• ½ a teaspoon of ground cinnamon
• Pinch of fine sea salt (don't overdo it)
• 2 tablespoons of milk…high fat is best
• 1 large egg
• 2-3 splenda or stevia packets
• 1 teaspoon of vanilla extract
• Optional: 1-2 tablespoons of dried cranberries, other fruits or chopped nuts
Spray a coffee cup with PAM or just grease it. Mix all the ingredients together. Microwave it for 1.5 to 2 min. It won't rise if your baking powder is old, but it tastes the same!
CAL: 214 FAT: 14G CARBS: 10G SUGAR: 2G FIBER: 8G PROTEIN 12G
It isn't going to taste like a coffee shop bakery muffin. But, it will give you that satisfaction where you don't feel like killing your diet with a real one!