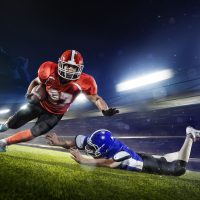 Exciting news in Chiefs kingdom!
Patrick Mahomes,Mahomeboy is coming to Springfield!
The Boys & Girls Clubs of Springfield announced that Mahomes will speak at the 23rd annual Steak & Steak Dinner and Charity Auction on April 9.
Tickets are now on sale.
It's really exciting for those who are huge sports fans and Chiefs fanatics.
What an amazing year the Chiefs have had, Mahomes in particular , so you know tickets are going to sell fast!
The event features dinner, a silent auction and a program plus, opportunities to interact with the featured speaker- Mahomes!
The Steak & Steak Dinner will be 7-9 p.m. April 9 at the University Plaza Convention Center.
For tickets, call Savannah Jackson at 417-862-9249, ext. 115 or email her at sjackson@bgclubspringfield.org.