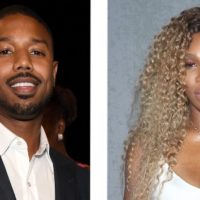 Black Panther star Michael B. Jordan and tennis legend Serena Williams are paying it forward to one lucky entrepreneur to the tune of one million dollars.
AfroTech reports that the two stars have teamed up to  assist students and graduates of Historically Black Colleges and Universities, or HBCUs, by launching a Startup Pitch Competition, which is aimed to inspire future business leaders who may not have equal access to opportunity.
Jordan's Invesco QQQ Legacy Classic competition invites HBCU alumni and students to submit their business proposals and innovative ideas for a chance to win a million-dollar jackpot.  The competition is now open and is accepting applications.
The actor partnered with Williams' Serena Ventures as well as MaC Venture Capital, two investment firms, to get the contest off the ground and "will work together to identify the most promising early-stage startup companies founded by current HBCU students or alumni."
Three finalists will be chosen, who will then have to make a final pitch to the two firms, as well as Harlem Capital and Cake Ventures, who are also serving as advisors to the competition.
The $1 million winner will be announced December 18 during TNT's broadcast of an HBCU college basketball showcase featuring four institutions: Howard University, Hampton University, North Carolina A&T University and North Carolina Central University.
The showcase, called the Invesco QQQ Legacy Classic Basketball Showcase Finals, is a double header between Hampton vs NC Central and Howard vs NC A&T.
Copyright © 2021, ABC Audio. All rights reserved.