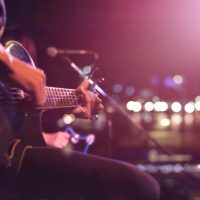 This is pretty cool! Grammy-nominated singer/songwriter and former hubby of Mandy Moore, Ryan Adams payed tribute to Springfield!!!!
The music video for his new Valentine's Day single, "Baby I Love You," was directed by Springfield native Brook Linder and in the video you can see Pineapple Whip, Commercial Street, a water tower, the street signs for the intersection of Delmar and Kentwood, and several residential shots.
How awesome!! Recognize anything else??