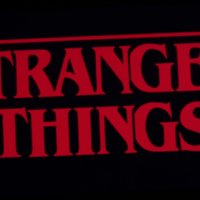 Netflix has debuted the latest teaser for Stranger Things Season 4. The first teaser revealed Hopper's (David Harbour) return, the second one focused on Eleven's (Millie Bobby Brown) past and the third teased its release date, the newest video confirms a location fans have long speculated about: the Creel House.
Producer and director Shawn Levy said that fans can expect "a season that is wildly more epic than the first three," which has only been hinted at in the teasers, adding that the long-awaited episodes will be "worth the wait."
Stranger Things 4 will premiere in 2022 on Netflix. Seasons 1-3 are now streaming.
Welcome to the Creel House! 'Stranger Things' Drops New Look at Season 4
751064361
Ruby, Mozilla/5.0 (Macintosh; Intel Mac OS X 10_12_6) AppleWebKit/537.36 (KHTML, like Gecko) Chrome/62.0.3202.94 Safari/537.36
4e2902e722c7cb6e6b38acb5b616294bc061de6d
1