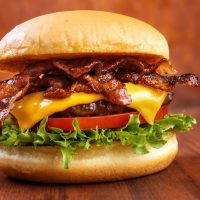 SpringMo is getting a new restaurant!
This guys name is Drake Tillman and his restaurant should open mid 2019 so we have a ways to go until it's open but it's gonna be worth the wait…you know why?
It will be located at 300 E Commercial St and when they started construction on the building…they found an underground cellar!! This means 2 above ground levels and a cellar that will be used for private dining!!
How cool is that?
The street level will be a lounge called The Robberson and then you have the Elkhart downstairs! Super cool…