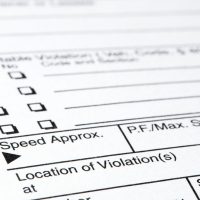 If you see this email- delete it!
What happens is, you'll get an email that totally looks legit. This email is supposedly from the DMV and claims you've got a speeding ticket!
It actually goes so far as to tell you where you were caught and says you've got 72 hours to pay up, or else!
That's very concerning, right?
Well, and I feel like we say this anytime a scam comes up: that's not how this department operates.
The DMV does not send you emails like this!
So if you receive this email do NOT click the links!
You can have some peace of mind knowing your driving record is clean- at least when it comes to this email.
So just delete it because who knows what'll happen if you click the link.
More details here.
-Lauren