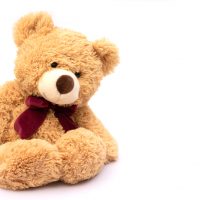 If I say the name FrankenBears do you know what that is?
Ok well remember the name because a local Ozarks girl is taking her idea to Hollywood!
This is 7th grader Aria Thomas, she's a student at Pleasant View Middle School. Her essay was chosen as one of five winners in the national Roald Dahl Imaginormous Challenge
Roald Dahl, he's the famous author that wrote Charlie and the Chocolate Factory, Matilda, and James and the Giant Peach.
So by being one of five winners she got the ultimate prize- a trip to Warner Brothers studios in California!
Aria's winning essay was about a female scientist who transforms previously loved, but abandoned, stuffed animals and she makes them new again- a great idea for hit movie, I say.
In addition, aria has an Etsy store where she sells her creations. Yeah she actually goes to thrift stores to get old teddy bears and stuff to make whole again and sell, so it's not just made up!
So just very cool overall. We just wanted to give a shout out to Aria because great things are gonna come from her!
You go girl!
-Lauren