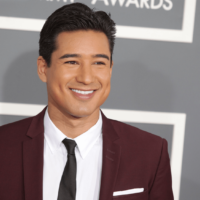 Peacock has announced that the second season of the reboot of "Saved by the Bell" will premiere exactly one year after the first season's debut, on November 24, 2021. The cast includes Haskiri Velazquez, Josie Totah, Alycia Pascual-Peña, Mitchell Hoog, Belmont Cameli, Dexter Darden and John Michael Higgins. Original cast members Elizabeth Berkley Lauren and Mario Lopez are also regulars, and Mark-Paul Gosselaar recurs.
A synopsis of the show reads: "In the new Saved by the Bell, Zack Morris (Mark-Paul Gosselaar), now governor of California, gets into political trouble for closing too many underfunded high schools and proposes sending affected students to some of the more affluent schools — including his alma mater, Bayside. An influx of new students gives the privileged kids of Bayside a needed dose of reality."
Saved by the Bell Season 2 will premiere Wednesday, Nov. 24, with all 10 episodes .
They're Back! 'Saved by the Bell' OG Cast Reunites in 1st Season 2 Photos
Editorial credit: DFree / Shutterstock.com