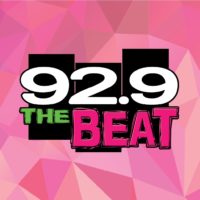 Taco Bell, KFC, Stoufers, and Dunkin…what do all these things have in common??
They have their own crazy merch lines!!! Remember the taco bell onesie…or the Stoufers insulated fanny pack! There's tons of cool branded merch you can get your hands on, and now we can add another to the list…
Hidden Valley Ranch has officially launched their merch site!
For the human ranch lovers in your life, there's sweaters, onesies, and t-shirts…the sweaters have bottles of ranch wearing Santa hats so that's like..great for the ugly Christmas sweater parties!
you can also get Ranch merch for the pets in your life with a harness, collar, or leash that have little dressing bottles all over them cause everyone..and everything loves…ranch!!
Hidden Valley is my favorite ranch all the way..ranch is one of those condiments that you cant go generic on….it just doesn't taste right…
So yeah, for the ranch person in your life, here ya go!