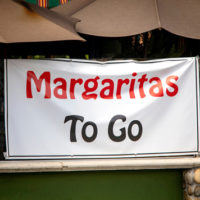 In my opinion, curbside cocktails were the only good thing to come out of the pandemic!
Last year amid lockdown, restaurants were allowed to serve curbside to-go cocktails; something they're not normally allowed to do! But it really was a saving grace for a lot of local businesses.
Now, Missouri lawmakers are working to advance a bill to make this temporary rule permanent.
Currently, the waiver on to-go cocktails is set to expire in March.
Missouri already allowed takeout beer in sealed growler containers prior to the pandemic, but this would allow for harder cocktails to be carried out as well.
Myself, and several friends, totally took advantage of this new feature during lockdown- my vote is yes!
What do you think?
-Lauren