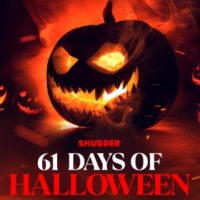 The streaming service Shudder is getting a jump on the spooky season with its second annual "61 Days of Halloween" lineup.
The subscription service, which caters to fans of horror movies and thrillers, announced a massive slate of both new and classic content that will unfurl as we get closer to October 31.
The lineup features new movie premieres and original series debuts. Included will be a new Halloween special with genre fave Joe Bob Briggs, a new season of the drag competition Dragula, and new offerings to Shudder's library of scary films, including Brian De Palma's classic Carrie and Tobe Hooper's Poltergeist. 
Shudder will also unveil a new version of its annual yule log — that is, the 24/7 streaming jack-o-lantern known as the Ghoul Log — as well as a return of Shudder's Halloween Hotline, which lets fans get personalized movie recommendations from the streaming service's head curator, Samuel Zimmerman.
Copyright © 2021, ABC Audio. All rights reserved.