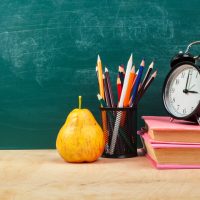 California is implementing a new first-of-its kind- which requires schools to start later- it's the law!
Students in California's public schools will soon be able to sleep in a little later on school days.
By the start of the 2022 school year, public middle schools can begin no earlier than 8am  and high schools no earlier than 8:30am.
Governor Gavin Newsom just signed the law into effect, making California the first state to require later start times.
The American Academy of Pediatrics, they praised the move because they say a lack of sleep can affect grades, discipline, and health.
However, the California Teachers Association say that districts should be allowed to set their own times.
They also say many parents will have no choice but to drop their kids off at the same time they currently do,  which will basically turn schools into child-care centers before the bell rings.
Some rural districts are exempt from the new law.
But yeah that's what I'm wondering, if this is very practical or not.
Much like a 4 day school week, it's a whole process to switch up schedules like this. It's such a hassle many places don't do it
Not that they can't….a bunch of MO schools changed to 4 days out of necessity.
Would you be in favor of later start times or is it just a hassle?
-Lauren