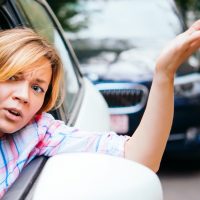 Any guesses on which intersections made the list?
Data from traffic engineers has revealed the 10 most accident-prone intersections in Springfield.
The most recent year on file is 2016, so just imagine how much worse these have gotten in recent years.
When I first moved to Springfield I immediately noticed the city has outgrown it's grid.
In my opinion, we need to add an extra lane to every road in Springfield. Seriously! Something's gotta give to ease this congestion!
And the light system needs to be updated too. Seems like you're waiting at the light 5 minutes until it's your turn to go. Let's get this movin' baby!
No surprise, the intersection of Glenstone and Sunshine is THE WORST intersection in Springfield.
It really is, isn't it?
Number two? Kansas Expressway and Sunshine!
Just reading through the list is giving me vivid flashbacks to close calls I've had there.
Check out the entire list here.