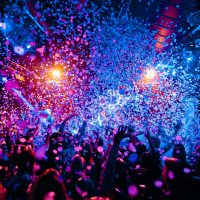 Lauren, Amber, and YOU!!! Let's have a G.N.O (Girl's Night Out!)
How does dinner at Ocean Zen, a showing of "50 Shades Male Revue" @ the Complex, and a ride to and from in the BRAND NEW pink limo from Gotta Getta Limo sound???
GREAT RIGHT?!
You can even bring your best girlfriend with you and we will all have a good time together!!!
All you have to do is listen to "2 Chicks and a Mic" between May 1st and May 17th for the song "Girls Just Wanna Have Fun!"
When you hear it, be caller number 9 and YOU'RE COMING OUT WITH US!!!!
GOOD LUCK!!! Can't wait to chill with you! xoxo~ Lauren and Amber <3