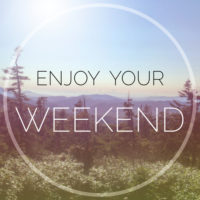 Here's a look at what's going on in the Ozarks this weekend!
Things to Do:
Couples Line Dancing– For anyone looking to add more movement to their week in the new year, for couples looking for a fun evening out, or for anyone looking to learn something new! A beginner's two-step class. $10 per couple at the Marshfield Community Center.
Kayaking Skills– Get prepared for kayaking this summer! Practice paddle skills, entering and exiting the boat, how to use a throw rope and more. Boats are provided. Register by Jan. 22 with the Springfield-Greene County Park Board.
Football Sunday– Catch the Chiefs vs. Bills on their road to the Super Bowl. Plenty of watch parties at your local haunts like Coyote's, Bairs, Big Whiskeys and more. Kick-off is at 5:40 p.m.!
What to Watch: 
Amazon: How I Met Your Mother seasons 1-9
Disney+: WandaVision episode 2 premieres
HBOmax: The New Adventures of Old Christine complete series, Kill Bill Vol. 1 & 2, A Mermaid's Tail