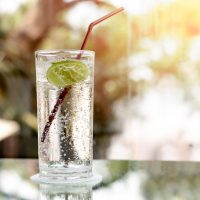 I know Friday the 13th isn't until later this week but I've got some scary news: There's a White Claw shortage.
The popular hard seltzer company confirmed the nationwide shortage saying they're a victim of their own success and the drink became too popular, too quickly!
Now the party could be over….
White Claw hasn't specified when stock will return to normal but said they're doing their best to keep up with demand in all markets- even re-allocating some supplies from other markets until they reach their normal stock safety range.
See, I'm more of a Truly's girl myself, but I love all the seltzers. I'm digging the hard seltzer craze, especially since I'm trying to cut carbs.
I've even seen seltzer's like Trulys on TAP at the bar! How does that even work?
Even Natty Light has a seltzer now!
We all need to take it easy on the seltzers, ok?
-Lauren