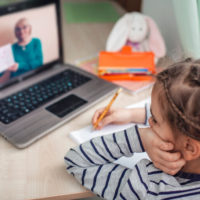 The Missouri School Board Association released a 98-page document this week outlining suggestions for local school districts.
These poor students can't catch a break! The current school year ended unconventionally and it looks like the upcoming 2020/2021 school year will be similar. Here are their suggestions:
Alternating school days for different grade levels, perhaps some grade levels attend in the morning and others in the afternoon.
Year-round school with alternate breaks to reduce the number of students in a building.
In-person class for younger kids with social distancing enforced, more virtual/online opportunities for older grade levels.
Limiting extracurricular activities.
Alternating recess to limit the number of students on the playground.
Canceling or adjusting sporting events that bring large groups of people together.
What do you think of these possible changes?