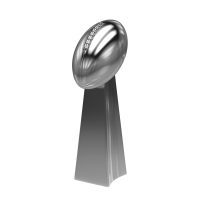 Some Springfield stores began selling Super Bowl gear as soon as the game ended.
Now that the Chiefs are the champions, everybody wants that official gear.
I drove past Rally's on my way home after the game and I saw people walking in the door– the place was open!
I was like Wait, what? Already?
Yeah, it's on baby!
So if you want that officially licensed Chiefs gear, here's where you can go….and go now before it sells out!
Rally House on S. Glenstone already has gear in house.
Academy Sports is already selling gear
Fastbreak Sports on S. Campbell was waiting until the game was over before placing their order, so their stuff should come in mid week
As well as On the Ball Sports in both Springfield and the Branson Landing. They're expecting their stuff later this week.