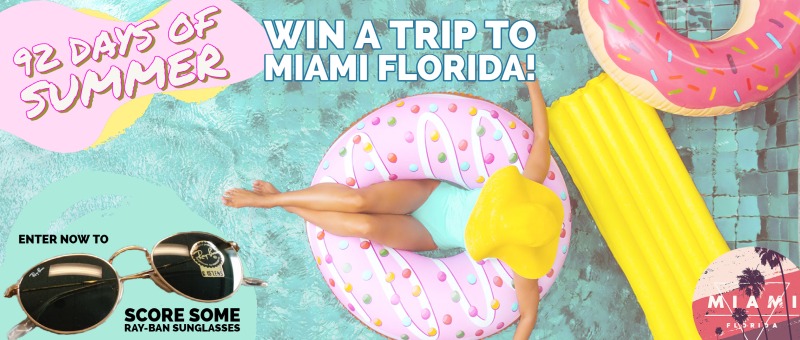 Make up for the summer you didn't have last year by winning a trip to Miami this summer from 92.9 The Beat and 417 Aerial. Every 2 weeks we will be giving away a pair of Ray-Bans sunglasses to our winner who will get qualified to win a trip to Miami!
Listen in for the keyword every weekday in the 7am, 12pm, 3pm, & 5pm hours
Text the keyword to (417) 447-9290 to get qualified!
Make this summer one to never forget with 92.9 The Beat!