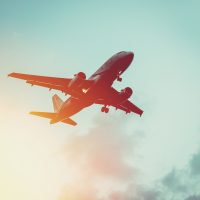 It was a close call, but we can forget the passports for now!

If you haven't flown in a while, you may have missed the conversation.
Missouri is one of the few states left to enact the Real ID Act.
Without it, Missourians wouldn't have been able to use their driver's license to board commercial airplanes, enter certain federal buildings, or military bases starting in January 2018.
Instead, we would have to use another form of federal ID such as a passport- even to travel domestically!
Thankfully, Missouri has been granted a waiver!
Joel Walters, director of the Missouri Department of Revenue, says Missourians will not be inconvenienced by this extension.
Missouri now has until March 4, 2019 to become Real ID compliant, meaning documents used to get a driver's license (birth certificate, social security card, etc.) must be scanned and stored on file.
-Lauren