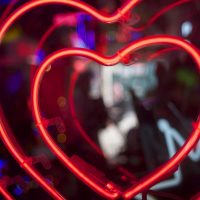 Sue Berkeley and Eli Bob from Sydney, Australia just had their dream wedding at Costco. Yes, Costco. The store that literally has everything!
While it might not seem like the most romantic venue, The couple was very happy with this wedding because they love each other….and they love Costco!
They exchanged vows in the food court and only spent $10 per guest on food. Maybe a Costco wedding isn't such a bad idea!!!
CONGRATS TO THE COUPLE!