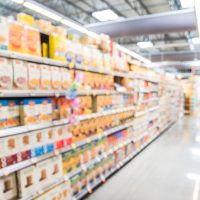 ARE YOU READY FOR A NEW FOOD CREATION??
Dippin' Dots….you know those little ice cream balls you get at every Cardinals game….they are now available in the form of cereal!!!
there's 2 flavors…Cookies 'n Cream and Banana Split
The reviews are great so far too, everyone says the cereal doesn't really get soggy so the flavor stays and apparently it tastes just like the real thing!
They're available at Walmart (of course) so you'll have to get a box or 12 when you see it…
I just love when new food creations like this come out cause it may be frowned upon to eat ice cream 3 times a day…. but cereal?? We can get away with that!!!