Listen to us on Alexa & Google Home!
Just say "Alexa/OK Google: play KOSP 92.9 The Beat"
Alexa Skills
What is an Alexa Skill?
Just like your phone has apps, Amazon devices (Alexa) has Skills. These Skills can be enabled on your device, making your commands custom. And, they're FREE!
How to enable 92.9 The Beat skill (See step by step process below):
1 . Open your Alexa App on your phone
2.  Click on Menu and select SKILLS
3. Type in the bar "KOSP 92.9 The Beat"
4. Press Enable
Now, when you want to listen to 92.9 The Beat, say:
"Alexa, open ninety two point nine the beat"
Step by Step instructions:  
1. Open your Alexa App on your phone and click on the Menu

2.  Click on SKILLS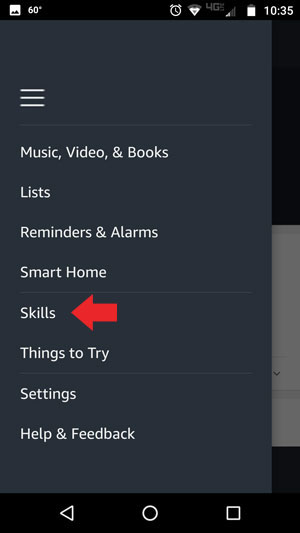 3. Type into search bar "KOSP 92.9 The Beat" and click on magnifying glass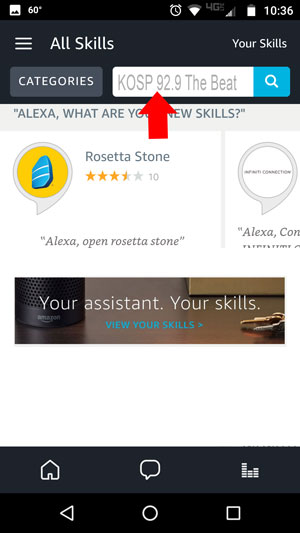 4. When the stations pops up, select ENABLE