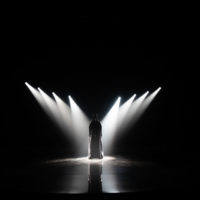 Pop Smoke's second posthumous album, Faith, has debuted at No.1 on the Billboard 200 chart. The standard 20-track Faith features more than 20 guest stars, including Future, Dua Lipa, and Kanye West. A deluxe version of Faith, with four bonus tracks, was released on July 21.
Pop Smoke previously topped the Billboard 200 with 'Shoot for the Stars Aim for the Moon,' which also debuted at No.1 in July 2020, spending 2 nonconsecutive weeks at No. 1.
Stream Faith at the link here.