Festival producers announced Tuesday, May 18 on Twitter that Chicago's Lollapalooza is returning at full capacity this July 29-Aug. 1 at Grant Park. Lollapalooza's late July return will mark one of the first major North American festivals to occur since the coronavirus pandemic shut down concerts and festivals beginning in early 2020. Read full article >>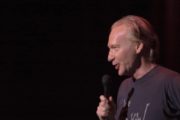 Bill Maher, host of HBO's "Real Time with Bill Maher," tweeted his thanks to supporters after missing his show due to testing positive for Covid-19. Read full article >>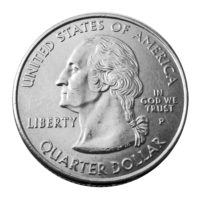 Beginning in 2022, the new series will issue five coins featuring women who contributed to the history and development of the U.S.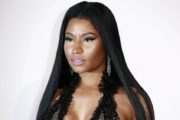 Nicki Minaj dropped her classic 2009 mixtape Beam Me Up Scotty on all streaming services, along with several new songs – including a new track with frequent collaborators Drake and Lil Wayne. Beam Me Up Scotty has never been on streaming services until now. Read full article >>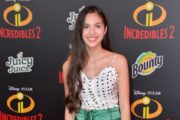 Olivia Rodrigo dropped her latest track "Good 4 U" on Friday, May 14th, along with the official video for the single, directed by Petra Collins. Read full article >>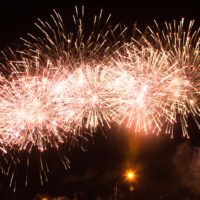 Freedom Fest returns to Willard June 26th.  You can now sign up for the Willard Freedom Fest Parade.  The parade is on Saturday June 26th starting at noon. Parade line-up begins at 11:00 at Willard Middle School along Tiger Alley and the parking lots there.  The parade is free.  For more information click here.  If you would like to sign up for the parade click here. Read full article >>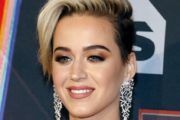 2021 is the 25th anniversary for the Pokémon, and the franchise announced the P25 Music Project where Pokémon and big-name music artists would do collaborations. First was the collab with Post Malone, and now it's Katy Perry's turn. Read full article >>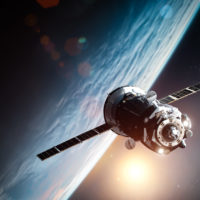 Elon Musk's latest venture has been flying across the night sky! Have you seen it?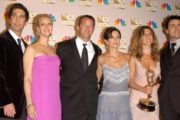 HBO Max announced on Thursday in a teaser that the highly anticipated Friends reunion special will premiere on Thursday, May 27th.  Cast members Jennifer Aniston, Courteney Cox, Lisa Kudrow, Matt LeBlanc, Matthew Perry, and David Schwimmer will all be back for the special. Read full article >>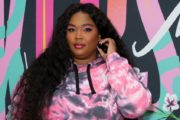 Firefly Music Festival has confirmed its 2021 lineup, including headliners Billie Eilish, The Killers, Tame Impala, Megan Thee Stallion and Lizzo. The event will take place from Thursday, Sept. 23 through Sunday, Sept. 26 at The Woodlands in Dover, Del. Read full article >>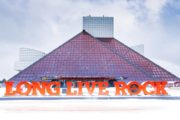 The 2021 Rock & Roll Hall of Fame inductees have been announced, and the six honorees are: The Go-Go's, Carole King, Tina Turner, Todd Rundgren, Foo Fighters and Jay-Z. The Go-Go's are the first inductee that's an all-female band where they played their own instruments, and Turner and King join Stevie Nicks as the only women ever to be inducted into the Rock Hall twice. Read full article >>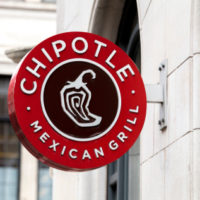 First Miley…now Tyler and Josh?!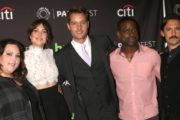 NBC's top-rated family drama This Is Us will end after the upcoming sixth season. According to The Hollywood Reporter, an official announcement of This Is Us' final season likely will come Friday when NBC unveils its official 2021-22 television schedule. The news about the popular series ending is not surprising, as creator Dan Fogelman, the writers and various cast members have hinted at a six-year plan for the show. Read full article >>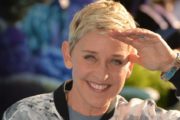 Ellen DeGeneres announced that her talk show "The Ellen DeGeneres Show" will end in 2022 after 19 seasons. Read full article >>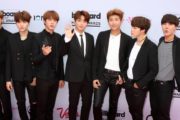 South Korea's BTS is all set to perform their new song "Butter" at the upcoming Billboard Music Awards. The group made the announcement on their official Twitter handle on Tuesday: "We can't hold it in any longer! Our debut performance of '#BTS_Butter' will be at this year's @BBMAs! Watch on Sunday, May 23rd at 8pm ET/5pm PT on @nbc," they wrote on their official page, with the hashtags #BTS and #BBMAs. The song is set to be officially released on May 21 at 1 p.m. KST (9:30 am IST). Read full article >>